[cosmos content_type="parameter_value" url_parameter="dyn_keyword" default_parameter_output_value="AC Unit" phone_number_formatting_toggle="false"]
Routine maintenance is important to keep your systems functioning properly. Take a look at what makes the Hero Club so valuable, and join today!
WHY IT'S IMPORTANT: 
Routine maintenance can significantly reduce the chances of costly replacements and major repairs. If you're not doing your part to prevent this from happening and to protect your home's investment, schedule a one-time HVAC system maintenance visit.
The Hero Club is our convenient bi-annual maintenance agreement, provided to you during both heating and cooling seasons for an affordable annual cost.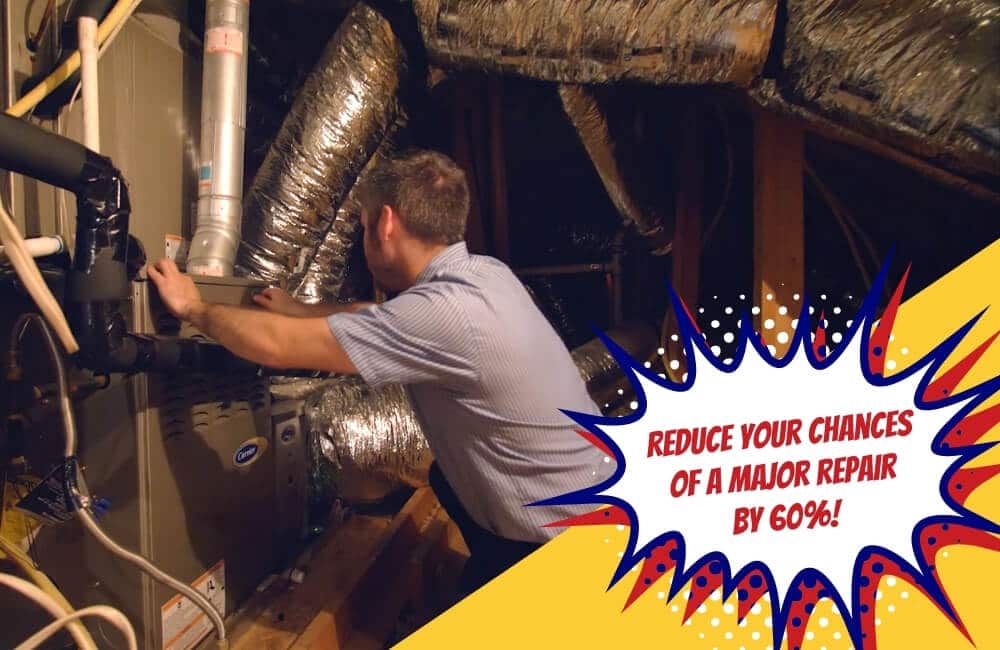 "We have used Reliant Air Conditioning for the last couple of years for our HVAC needs. Their people are always prompt, courteous, and very knowledgeable!"-Paula K.
YOU SHOULD KNOW:
HVAC Maintenance helps your system last for years, and a lack of maintenance means poor performance and higher energy costs. Neglected units can break down when you least expect it, so it's important to have routine maintenance done in order to keep your heating systems running properly.