As a homeowner, you rely on your heat system to keep you warm and comfortable during the colder months. But when your system starts to malfunction, it can be a major inconvenience and even a safety hazard. That's where Reliant Air Conditioning comes in. Our team of trained and experienced technicians is here to help you with all of your heat system repair needs.
Why Is It Important to Fix a Furnace or Heat Pump?
First and foremost, it's important to address any heat system issues as soon as possible. Not only can a broken heat system be uncomfortable, but it can also be dangerous. Carbon monoxide leaks, for example, can be deadly if not caught and addressed in a timely manner. That's why it's so important to pay attention to any warning signs that your heat system may be in need of repair.
Common Signs a Heating System Needs Repair
So, what are some common signs that you may need heat system repair? One of the most obvious is a lack of heat. If your system is no longer able to adequately heat your home, it's time to call in a professional. Other warning signs include strange noises coming from your system, a spike in your energy bills, and the need for frequent repairs.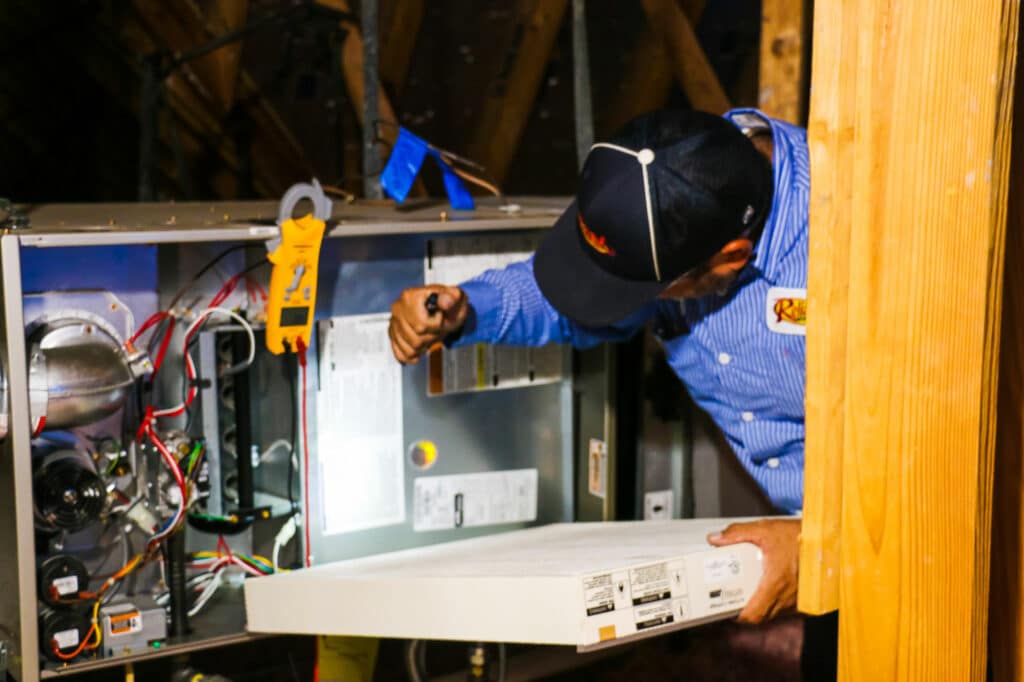 What A Reliant Comfort Specialist Does
When you call Reliant Air Conditioning for heat system repair, we'll send one of our skilled technicians to your home to diagnose the problem. Our technician will thoroughly inspect your system, looking for any issues that may be causing problems. They'll also check for any potential safety hazards, such as carbon monoxide leaks.
Once the problem has been identified, our technician will provide you with a written estimate for the repair. We pride ourselves on being upfront and transparent about our pricing, so you'll know exactly what to expect before any work is done. If you decide to move forward with the repair, our technicians will get to work right away, doing everything they can to get your system up and running again as quickly as possible.
What Else Reliant Air Conditioning Can Do For You
In addition to heat system repair, Reliant Air Conditioning also offers a number of other services to help keep your home comfortable and safe. These include air conditioning repair, indoor air quality assessment, and improvement, and preventative maintenance. We even offer emergency services for those times when you need immediate assistance.
At Reliant Air Conditioning, customer satisfaction is our top priority. We understand that a broken heat system can be a major inconvenience, and we work hard to get your system repaired as quickly as possible. Our technicians are highly trained and experienced, and they use only the highest-quality parts and equipment to ensure that your system is repaired to the highest standards.
If you're in need of heat system repair, don't hesitate to give us a call. We'll get one of our skilled technicians out to your home as soon as possible to diagnose the problem and get your system back up and running. And with our commitment to customer satisfaction, you can trust that you'll be in good hands with Reliant Air Conditioning.