At Reliant Air Conditioning we provide comfort to homeowners who don't want to be taken advantage of! That's why we've put together this gimmick guide to help you identify the gimmicks those other guys use to try to trick and exploit you to get you to spend more money on your AC and heating repairs and replacements. 
The Cheap Service Call
In these parts, an experienced service technician costs $35 or more an hour to employ. Throw in other overhead costs, and it becomes obvious that a cheap $49 service call isn't enough to cover the cost of sending a qualified technician to your home. (What $49 will get you is a recently paroled convict that got his skills in work rehab. Do you want to risk him doing something fairly expensive to your air conditioner whether you need it or not?)
Proponents of these cheap service calls say it's a loss leader (a product or service sold at a loss to attract a customer.) We don't think so. What appears to be a loss leader in this trade is often a form of bait and switch.
Can you get an honest diagnosis on the cheap? Maybe. However, without a strong referral from a trusted source, you're playing a numbers game. Calling someone out strictly because their service call fee is the lowest is a great way to turn those odds against you.
The Free Service Call (With Repair)
It's a cliché that rings true: There's no such thing as a free lunch. The total bill from companies that offer a "free service call with repair" is often higher than from companies that play it straight.
For the "Free Service Call" contractor, padding the bill is inevitable because of scenarios like this: What if the problem with your furnace is just a tripped rest button caused by a windy day? (We've serviced furnaces with the exact problem many times over the years.)
If the contractor says the service call is free with repair, he'll diagnose the problem for free, but will then charge you for pushing the button. So much for that free service call! These free service call contractors avoid those conflicts easily. All they have to do is condemn an expensive part, install a new one, push the button while you're not looking, and you're none the wiser.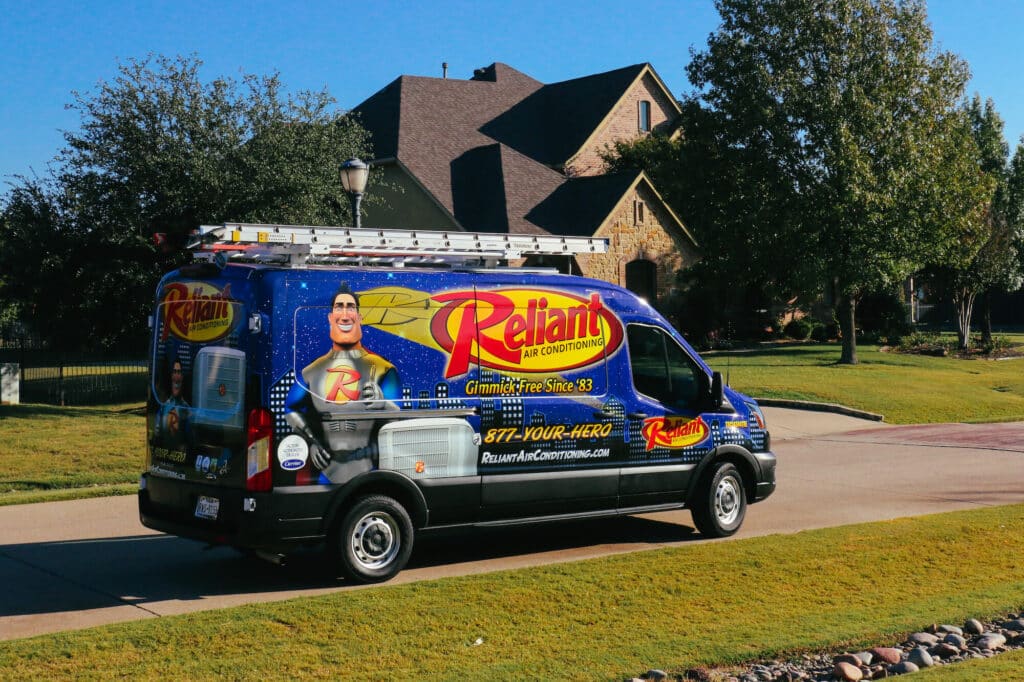 On-Time Or It's Free
The corporate hustlers in this trade have turned to Madison Avenue for the answers. They've studied consumer behavior and have learned how to push your buttons. They know what you want to hear. They frivolously promise anything and everything if only you'll call, and they do so convincingly.
Same-day service is just one of many things they promise, and quite often it's a promise they can indeed keep. We do same-day service calls often, but naturally, it's an impossible promise to keep 100% of the time. As a result, they will say that it's free if they fall behind on their schedule. The "free" part is referring to the service fee — you're paying for the repairs regardless. However, when you're charging $250 an hour plus a 500% markup on parts, who cares about the lousy service fee?
Installation Is Key, Not Brand
Consider this: you can buy a Honda Accord from any dealer and get the same quality car. All Accords come off the same assembly line as a finished product. Now imagine if Honda shipped Accords as a kit that the dealer has to assemble. If they did, then the Accord from one dealer might not be anything like the Accord from another. One dealer might hire an entry-level technician for $15 an hour to assemble their cars, while another might hire an assembly expert for $45 an hour. The first worker might specify cheap or even wrong parts for things you can't see while the more experienced worker might insist on quality all the way. If that scenario were true of all cars, then you'd worry less about which brand to buy and more about the dealer you're buying from.
Replace cars in that analogy with heaters and air conditioners, and that's exactly how this trade works. A good installation is all about the contractor first and the parts second. Find the best contractor. Then work with the brands that he or she sells.
With any heating & air company, you are buying a service first, and a product second. The best and most expensive equipment you can buy will perform horribly if installed by a lousy contractor. Conversely, the budget-friendly equipment you can buy will also perform well if installed by a good contractor. At Reliant Air Conditioning, our installers are all factory trained on proper installation methods. They're not just seasonal help either, they've been with us for years.
No Charge For After-Hours Service
Call on someone who says they'll give you something for nothing, and it usually won't work out for you. Working after-hours for no charge is essentially saying you'll give them something for nothing. You'll typically face one of two scenarios:
You call and hear the following, "That's correct. We don't charge extra for after-hours service. Unfortunately, we're booked until Monday at 9 AM. How does this work for you?"
OR
You might actually get someone to show up at your home at some unreasonable hour for that amazing price of $49, but it doesn't really matter if the boss is paying his man overtime with the markup fees he's charging you. It's the same as the free service call myth – they're still charging $250 an hour plus a 500% markup on parts to cover their overtime costs.
Technicians On Commission
We've all seen the ABC News sting on AC companies: the first company rigged a house with a simple broken wire (which should have been a simple repair), but inevitably, technicians from 6 companies tried to swindle a poor lady out of hundreds of dollars in phony repairs. Why does this happen in our industry? Problem number one is those technicians are on commission.
When the technician is getting 10-12% of every dollar you pay them on that service call, it breeds dishonesty. An even bigger problem is that technicians at those commission-based companies are required to generate a certain amount of revenue per call, or they'll get fired!
At Reliant Air Conditioning, we do things a little differently. Our technicians don't work on commission, and we have no revenue quotas for our technicians.
—
Not all service companies are created equal.
Why? Customer service is an attitude, a strong-willed commitment to do what is right for the customer and deliver on the promises made.
We expect our team at Reliant to WOW you! Meeting your expectations is good; exceeding your expectations is great. We want to be GREAT!
We have spent years honing our customer service practices, and we take great pride in our workforce not just for the craftsmanship but also for their customer service attitude. You could have paid less for a lesser combination of products, installation quality, and company. Our goal is to deliver the Best Value; a combination of a great service company, great people, pride in workmanship, and a fanatical attitude towards customer service. You deserve it!
Trust Reliant Air Conditioning. We've been gimmick-free since 1983!