Summertime means hot days, sticky humidity and discomfort. But it doesn't have to be that way—not when you have a reliable air conditioning system to keep your home or business cool and comfortable throughout the summer months. Let Reliant Air Conditioning show you how our top-of-the-line products and services will keep your space cool all summer long.
Air Conditioner Installation and Repairs
Whether you're in need of a new air conditioner or just looking for a tune up on your existing unit, Reliant Air Conditioning is here to help. Our team of certified technicians can install a brand new air conditioning system in your home or business quickly and efficiently, allowing you to stay comfortable during those sweltering summer days. We also offer repairs on all makes and models of air conditioners so that any problems can be addressed before they become too serious.
Energy Efficient Options
If you're looking for an energy efficient option for cooling your space, look no further than our selection of high efficiency air conditioners. Not only do these units reduce energy consumption by almost 50%, but they are also cost effective; saving you money on monthly utility bills while still keeping your home or office cool and comfortable throughout the day. Plus, most of these systems qualify for federal tax credits as an added bonus!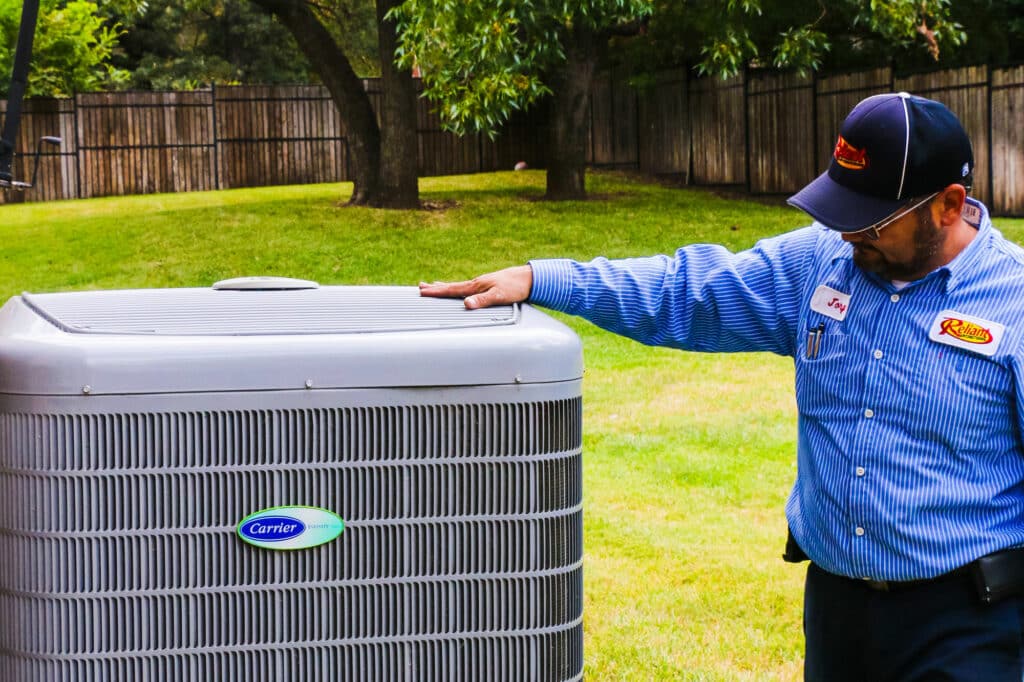 Maintenance Agreements
At Reliant Air Conditioning, we believe that preventative maintenance is key to keeping your air conditioning running at its best performance year after year. That's why we offer maintenance agreements designed to keep your system running smoothly without any unexpected breakdowns during the hottest part of the year. With regular maintenance checks twice per year combined with timely repairs when necessary, we can ensure that your air conditioner runs cool even when temperatures outside reach their peak!
This summer, don't struggle through another season of heat and humidity—let Reliant Air Conditioning help you stay cool and comfortable all season long! With our selection of top-of-the-line products and services ranging from installation to maintenance agreements, we have something for everyone looking to beat the heat this summer. Contact us today to learn more about how we can help you enjoy a cozy climate in every room!