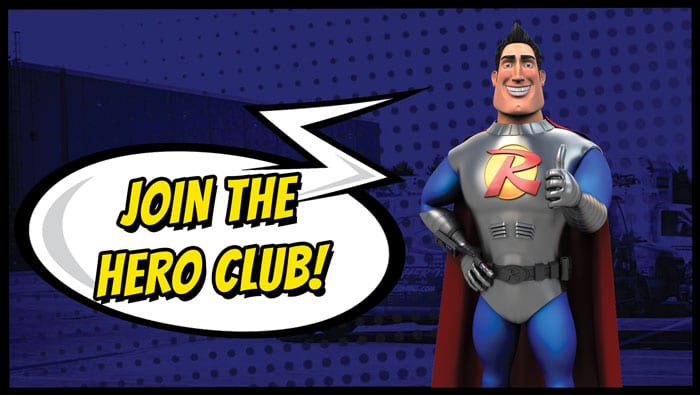 Are you ready to reduce your chances of a major repair? Join the Hero Club, our bi-annual HVAC maintenance agreement that is available at an affordable annual cost or easy monthly payments!
Reduce chances of a major repair by over 60%

Protect your investment and your family's comfort

Save money on high energy costs

We've been trusted for over 30 years
Ready to join the Hero Club?
Your HVAC system is a major investment. Too often, preventable breakdowns happen when you least expect them. Sometimes, this leads to an expensive fix that could have been diagnosed or anticipated during a routine visit.
What Hero Club Members Get:
A 20-point precision cooling tune-up
A 20-point precision heating tune-up
Standard 1" filter changes included for common unit sizes
$100 off a system purchase accrual each year, per system!*
A 20% discount on repairs
Reduced diagnostic charges
Early bird service calls
A transferable agreement
*$500 maximum per system; systems must accrue individually with no lapse in Hero Club membership
Why Sign Up for the Hero Club?
Convenient, affordable, and valuable
Protects your equipment warranty**
No overtime charges
Helps lower your utility bills
Helps ensure longer equipment life
Same-day emergency services
**Manufacturers often require proof of maintenance performed on all equipment in order to honor factory parts warranty.
Monthly Payments Available
1 System $13.75/Month
2 System $22.08/Month
3 System $29.58/Month
4 System $37.08/Month
5 System $44.58/Month
6+ Systems, Please Call
We care about what our customers think. Check out these links to share a review!
Reliant Air Conditioning
3250 Story Road W #106,
Irving, TX 75038