The Reliant Air Conditioning Blog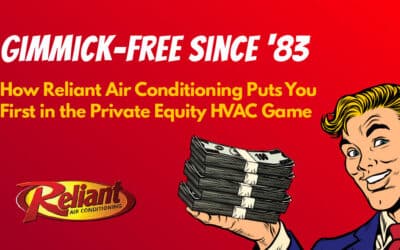 Navigating the Private Equity Maze: Unmasking the Gimmicks Every industry has its battles, and in the HVAC world, the fight is against the encroachment of private equity firms. With deep pockets and sharp business tactics, these firms are rapidly acquiring local HVAC...
Your HVAC Heroes Are Ready!